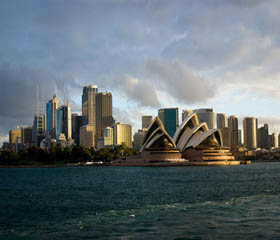 The University of Cape Town established the UCT Australian Trust as an international office in Australia in 2011, with the appointments of Lenore Plummer as Chief Executive Officer and Ruth Thornton as Alumni Relations Manager.
Alumni chapters are being established in Sydney, Melbourne, Perth, Brisbane and Adelaide. The objectives of the alumni chapters are to:
Organise successful events that foster professional and social contacts amongst alumni of the University of Cape Town;
Expand the database of UCT alumni residing in Australia;
Promote the University of Cape Town, its faculties, staff, students and alumni;
Raise funds for the University of Cape Town Australian Trust
Benefits of Alumni participation
Stay in touch with fellow alumni who shared the UCT experience
Stay abreast of UCT developments on the global front
Give back to the organisation that fostered your career
Make use of business networking opportunities
Assist South Africa achieve its educational objectives
The objective of the Trust is to raise funds for health and educational social justice initiatives initiated by UCT to empower South African communities rise above poverty.
Donating to UCT from Australia
We are pleased to announce that tax deductible donations may now be made to UCT from within Australia. This follows the establishment of an account within APHEDA (Australian Charity Union Aid Abroad), which is accredited by AusAid to transfer development funds overseas.
If you'd like to take advantage of this development, you can make a donation in one of the following ways:
By credit card. Ensure that UCT is nominated as beneficiary.
By cheque, made out to "APHEDA-UCT Australian Trust" and sent to the following address:
APHEDA
Level 3, 277-283 Sussex St
Sydney
NSW
2000
By contacting APHEDA by fax at 61 02 9261 1118.
In addition, please contact Lenore Plummer with the details of your donation, including the UCT area you wish to support. Lenore is also available to answer any queries you may have about tax deductibility, the UCT Trust's fundraising priorities or the donations process.
Contact us
Ruth Thornton
Alumni Relations Manager
5 Elvina Avenue
Avalon NSW 2107
Tel: 0299733807
or 0414224494
Lenore Plummer
Chief Executive Officer
Level 9, 45 Clarence St,
Sydney NSW 2000
Tel: 0292480313
or 0416034971
UCT Canada

The University of Cape Town, Regional Office: Canada, is one of the four international offices, set up to maintain relations with alumni worldwide by -

Organising networking opportunities that foster professional and social contacts amongst alumni of the University of Cape Town;
Promoting the University of Cape Town, its faculties, staff, students and alumni;
Providing a conduit for Canadian tax efficient donations to UCT in response to fundraising appeals sent out by the University from time to time.

 

Supporting UCT

In Canada, the University of Cape Town holds the status as a "prescribed university" under Section 118.1 of the Canadian Income Tax Act (Schedule VIII, item No. 19). As a qualified donee, donations made directly to the University of Cape Town are eligible for Canadian tax credits. In line with this status, as of 1 January 2011 the University of Cape Town's Regional Office: Canada has been in a position to receipt donations to UCT.

Presently the Canadian Alumni Bursary in MBChB and the Canadian Alumni Bursaries in postgraduate study are awarded each year from funds raised by Canadian alumni. Other areas of support are in line with UCT's set priorities, and posted on the UCT Canada website. Here you will also find a downloadable donation/pledge form, and a link for online donations in Canada.

Alumni networking

The Regional Office: Canada organises alumni events in all the main centres of Canada where there is interest and a critical mass. Events are held regularly in Toronto and Vancouver. The regional office is available to assist regions with arranging events that will have relevance to UCT or its alumni. Feel free to contact the co-ordinators listed below, or contact Di Stafford, Regional Director, directly.

Vancouver:
Richard Cohen; Tel (h) 604 984 8480

Calgary:
Steven Rosendorff, Tel (o) 403 969 2215

Toronto:
Di Stafford, Regional Director: Development & Alumni Relations;
Phone: 416 648 5801

Benefits of Alumni participation:

Stay in touch with fellow alumni who shared the UCT experience;
Access stimulating lectures and presentations by speakers on current topics of interest;
Attend informal alumni social events;
Stay abreast of UCT developments on the global front;
Maintain an active affiliation to your alma mater and its respected international reputation;
Make use of business networking opportunities

Contact us

Diane Stafford
Regional Director: Canada
Tel: +1 289 997 4965
Cell: +1 416 648 5801


2927 LakeShore Blvd West, Suite 227
TORONTO, ON M8V 1J3
Canada


Fax: 647 351 6836 (Suite 227)
Email: info@uctcanada.ca
Website: www.uctcanada.ca

Incorporated in 1984, The University of Cape Town Fund, Inc. is an independent United States non-profit organization that supports the University of Cape Town. The University of Cape Town Fund Inc. is chartered under the laws of New York State, and recognized by the U.S. Internal Revenue Service as a 501(c)(3) tax-exempt organization. Gifts to UCT Fund, Inc. qualify for an income tax deduction to the limits allowed by US law.

 

The mission and purpose of the University of Cape Town Fund, Inc. is to promote awareness and support for the University of Cape Town among alumni, individual donors, corporations and foundations in the United States. UCT Fund, Inc. is the central source for the US alumni, development and communications activities. Throughout the year, UCT Fund, Inc. hosts events in major cities to facilitate networking among alumni, friends and other members of the South African community in the United States.

The Fund seeks donors in the U.S. to provide scholarships, grants and other assistance on a non-discriminatory basis to UCT students, UCT faculty, and UCT programs in South Africa; and support specific University of Cape Town research projects and programs which seek to improve the social, political and economic environment for all South Africans.

Methods of giving

The University of Cape Town Fund, Inc. makes grants that benefit the University of Cape Town. In compliance with IRS regulations, the Board of Directors of the UCT Fund, Inc. maintains complete discretion over allocation of gifts to the University of Cape Town. All donations must be accompanied by the request of how the donor wishes the gift to be directed to UCT. 

 

If you are residing in the United States, you may make donations to the UCT Fund, Inc. in a variety of ways, including:

Online donations (by major credit card)

Gifts can be made using Visa, Mastercard or American Express. Once you have completed your online donation, please contact UCT Fund, Inc. by email, stating how you request your gift to be allocated. You will receive acknowledgment of your request upon receipt. Make online donations here.

Check

The check should be made payable to The University of Cape Town Fund, Inc. Please send a letter with the check indicating how you request your gift to be allocated. Mail your letter and check to:

US Regional Director
Development
Marketing & Alumni Relations
University of Cape Town Fund, Inc.
201 Allen St Unit #10019, 
New York, NY 10002, 
USA

Corporate matching gifts

Your gift to UCT may be doubled or possibly tripled if you work for a company that matches charitable contributions made by employees. Please contact your human resources office for information about the rules and procedures for gift matching. If your company is eligible, request a matching gift form from your employer, and send it completed and signed with your gift. We will do the rest. Some companies match gifts made by retirees and/or spouses.

Planned giving, bequests and securities

A bequest is the simplest and easiest way to make a legacy gift to The UCT Fund. UCT Fund also accepts donations in the form of securities.

If you have questions or require additional information about the University of Cape Town Fund, Inc. please email us.

Contact us

US Regional Director
Development, Marketing & Alumni Relations
University of Cape Town Fund, Inc.
201 Allen St Unit #10019, 
New York, NY 10002, 
USA

Shireen Badat
Director: USA
Tel: +1 646 630 4606  
WhatsApp: +27 82 377 4346

 

Email UCT Fund Inc
Skype: uctfund.usa
Website: www.uctfund.org

Social networking

UCT's alumni community is growing throughout the country and in virtually every State in the US. Stay connected with fellow UCT alumni in the United States through the UCT Fund, Inc. social media groups.

The University of Cape Town Trust is a UK registered charitable trust (number 803042) which raises funds and support for UCT in the UK and other parts of Europe. Established in London in 1991 by Vice Chancellor Dr Stuart Saunders, the Trust has raised some £30 million for projects at UCT from Foundations, companies and individuals. Chaired by Sir Frank Berman KCMG QC, the majority of the UCT Trust's Board of Trustees are eminent UCT alumni.

If you are resident in the UK, you can make a tax effective donation to UCT through the UCT Trust. Please see the UCT Trust website for more details.

The UCT Trust also organises events for UCT alumni based in the UK. Please see the UCT Trust Events Page to find out about upcoming events near you.

To ensure you receive invitations to future events, please send your email address - and those of any other UCT alumni you know in the UK - to Angela Edwards.

UK events have included:

UCT London Lectures with UCT academics such as the Dean of Law, Professor Danwood Chirwa, and Dr Patti Silbert of the Schools Improvement Initiative
Vice-Chancellor's Receptions at prestigious London venues such as the House of Lords, the South African High Commission and the Chelsea Flower Show
Lunches and evening receptions in Bristol, Cambridge and Oxford
Fundraising concerts for UCT's Opera School
Gatherings of the newly established Young Alumni Network

We look forward to hearing from you!

Contact us:

The University of Cape Town Trust (UK)

Angela Edwards
Consultant Director: UK
Tel: +44 208 390 9133  
Mobile: +44 793 157 4506

 

Suite 10, Claremont House
22-24 Claremont Road, Surbiton,
Surrey
KT10 0QY
United Kingdom

Email: uct-trust@tecres.net