Chapters and Associations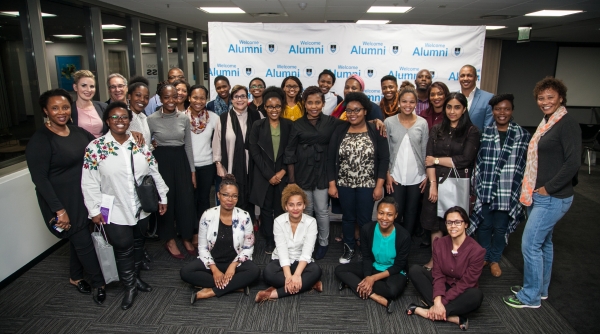 UCT alumni chapters and associations play a critical role in amplifying the work of the Development and Alumni Department. Through our growing network of alumni chapters, UCT can broaden the reach of our fundraising initiatives and we are able to recruit the next generation of top applicants to UCT in regions where our admissions team are not able to be present.
The chapters also allow UCT to be able to engage with a more diverse pool of graduates, some of whom have painful and negative memories of their experiences at their alma mater during the apartheid era. Our international chapters play a critical role in fundraising and 'friend-raising' initiatives abroad, creating institutional networks and often facilitating connections with potential donors to the university. We view the growth of alumni chapters as critical to deepening the impact of our stakeholder engagement and fundraising strategies.
We currently have alumni chapters that you can connect with in:

Cape Town:
Chris Wiid

Durban:
Nandi Mandela
Dumile Cele
Johannesburg:
Mabunda Mashiyane
Karabo Sitto
Nikiwe Kaunda

Port Elizabeth:
Daryl Burman

Botswana:
Nametso Maikano
Facebook

Kenya:
Roy Wachira
Uganda:
Diana Kyobutungi
Tracy Musiimenta

New Zealand:
Facebook

Switzerland:
Rolf kuhn

Tanzania:
Florence Mndolwa
Facebook